12 /
08
2014
Blog content is called an "Entry". You can enter in text like a journal, or even images (such as pictures or photos).The entry time for each entry is automatically registered, and posted onto your blog.
You can click on the
"Write a New Entry"
to create a new Blog Entry.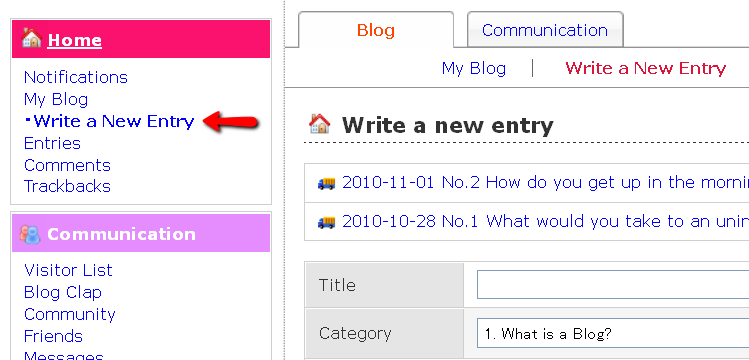 Once you have reached this page you can freely write your blog entry as you wish.